Pent-up desires have created a new breed of guest that is bent on splurging in the post-corona recovery, all hotels and resorts have to do is provide good reason for them to part with cash they have piled up during hibernating lockdowns.
So there I was, on a deckchair, perched on a slab of rock overlooking the pristine Adriatic Sea in front of me, and sparkling cliff- edge hotel pools to the right and left. Smack in the middle, was my belly, and it was rumbling.
And the scorching Mediterranean sun was making me thirsty.
I was peckish, and my throat was dry. But as I was on a holiday, I was also lazy. I didn't want to get up and find the bar or hail a waiter. Ain't nobody got time for that!
I was also still in trauma from all the COVID-19 drama. Maybe this is just a respite, a cease-fire and the war is still on. I need to feel alive, and what better way to rejuvenate than to spend like a drunken gambler in a casino. I need to live more voraciously, spend more freely.
I had my spiel ready for the owner of the Royal Hotel and Resort chain, Canadian born Tom Zovko, when I catch him. Sure, the hotel is breathtaking and all that, and he's got five stars from me, no problem. Only a man can't go around in wet trunks and sweaty armpits foraging for nourishment.
I want my beer. And I want it now!
However, I could tell Tom was a shrewd businessman, who oversees every nook and cranny of this 600-room oasis on the scraggly coast of Croatia like clockwork. He didn't look like he had time to just shoot the breeze with a chatty Aussie bloke.
So, I said: "Tom, mate (I'm Australian, remember?), your resort is beautiful beyond words, but when I'm hungry, or thirsty, I get hangry, and thangry, and foosty, bla, bla, grrr!"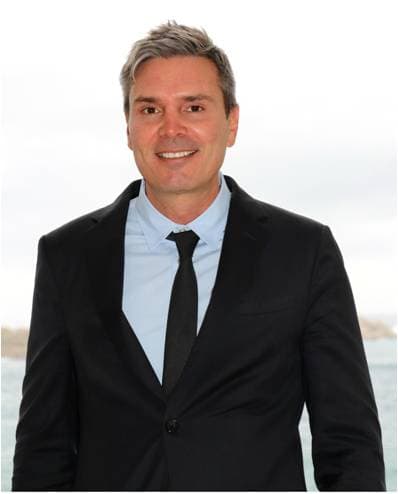 "Your point is, Mr Salesman?" he quipped.
"My point is Tom, Dubrovnik is a tourist Mecca and it's half empty now. Corona has devastated the industry and everyone is wondering how to bring about recovery. While you cannot influence borders and flights and travel, I have just come out of corona prison I am desperate to find the closest bar and brothel…" Sorry, wrong movie. 
"What I'm saying is, I have post corona blues Tom, and I have money, lots of money (government's are subsidising almost everyone, including me) and I want to give it to you. I want to eat and drink, and be merry. All you have to do is give me a reason to fork over my extra dollar."
What do you say we start the post-covid hospitality recovery by enabling the few brave guests to spend cash they have saved during quarantine?" I ended my Eddie Murphy-esque rant.
Tom was thinking:
Could this be the answer to my staffing headaches?
Could convenience be the key to a memorable guest experience?
Then I calmly explained to Tom in rational terms how RoomOrders could digitalise his entire resort and allow ordering and payment from any corner of his resort. Seamlessly!
"Just like clicking your fingers, anywhere, anytime," I said. "And voila, your beer or finger-food would arrive before your feet."
Tom's eyebrow arched, I could tell he was becoming more intrigued when I told him how much extra revenue per room he could earn. It's all about RevPAR for these hotel types, tap, tap, tap, they calculate it in their heads in a flash.
It's a no-brainer. No CAPEX, no training. No risks or lock-in agreements.
RoomOrders creates a digital poolside or beach for hotels and resorts, like when your spouse discovers a walk-in-wardrobe in the room. Oh my God! Where did this come from? How did they do it? Amaaaazing!
I was like a stranded whale through most of my stay, and getting me to go and fetch supplies must have felt like rolling an orca back into the ocean for my wife and two daughters, 6 and 7. Understandably, it was a bit of a hike, plus I don't think the other guests really wanted to see my behemoth gut manoeuvring clumsily up to the bar. Plus it was hot. Really, really hot.
Had I been able to order on my phone, by just scanning a QR code on my deckchair, I would have been filling my stomach with beer on tap – a fancy brand of course, I was after all at a 5-star resort.
Tom and I shook hands right then.
Luckily for my kids, Tom could not introduce RoomOrders right that moment – even though we have really fast implementation – so I spent the extra cash riding jet skis with the tikes.
Snooze, you lose.
Special thanks to Tom Zovko, we really loved the Hotel Princess and will definitely come again. I can't wait to test RoomOrders from my favourite cliff nest above the cobalt blue sea next time.