How does RoomOrders work?
Customers simply scan a tabletop QR code or tap an NFC tag with their smart phone, accessing a vividly illustrated digital menu. No need to download any apps. The placed order goes directly to the vendor – a hotel, restaurant, fresh food producer or other supplier – where it is processed just like any other delivery service. Customers receive notifications about the status of their order, including a feedback survey to help ensure full customer satisfaction.
Design and print QR code props
Scan QR code or tap NFC tag with your smartphone or camera
Make your order by selecting item from the menu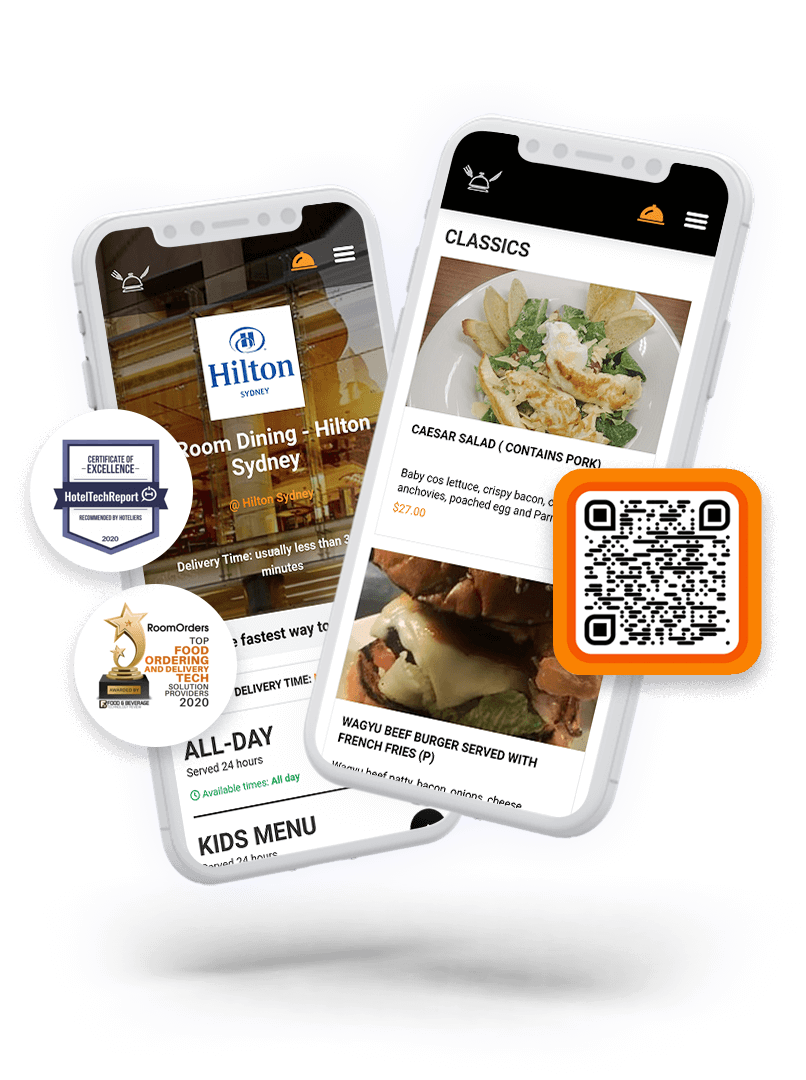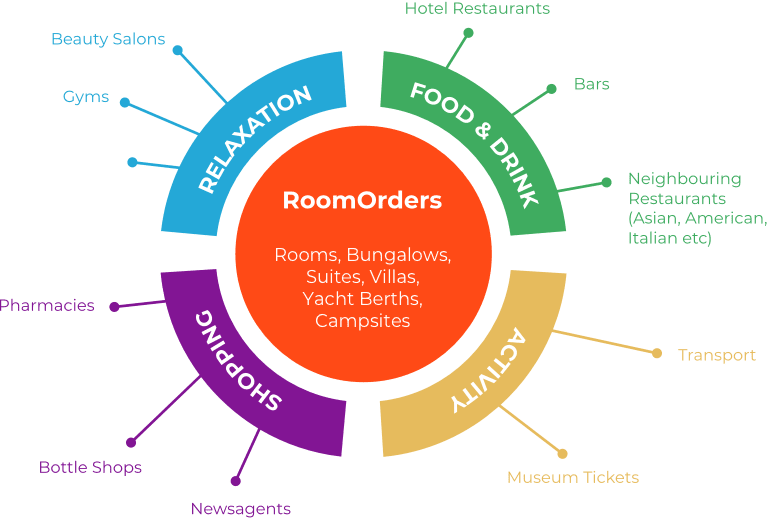 Digital Hotels, Resorts, Restaurants, Bars & Cafes
Interconnected hospitality zones
A global leader in digital hotel and resort ecosystems, RoomOrders interconnects hotels with their on-site facilities – like kitchens, restaurants, gift shops, golf courses, camping grounds, rooftops, pool-sides and marinas – as well as surrounding vendors, from restaurants to fresh food markets, pharmacies, beauty and wellness, dry cleaners, casinos and tourist attractions. 
Contactless ordering and payment is not longer just a nice thing to have – it's a necessity. 
Featured News and Insights